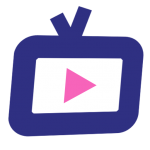 The first release of ota2GO is now available for private testing.  We're reaching out to find a few Tablo owners who are interested in early access in exchange for giving us some feedback on ota2GO!
ota2GO requires Android 6.0 (Marshmallow) or later, and while the app has already been extensively tested, we'd love the input of folks with Android 6, 7 and/or 8, and folks with different models of Tablo to make sure it works as widely as possible.
Check out the screen shots below!